Spoiling dad is really easy this Father's Day with some special soap choices that will awaken his senses and have him smelling fresh all day. Personal hygiene is something men nowadays pride themselves on. There has been a boom in men's personal care products so why not treat dad this Father's Day to his own personal soap collection? The good news is you can order them online or purchase from a participating supermarket.
For some men, the only personal care information they received throughout their life was a quick lesson on how to shave. Good personal hygiene is much more than that. We are not asking men to spend as much time on themselves as some women do, but we have prepared a checklist of the daily must do's for a man to leap into the day looking and smelling fresh. Most women will tell you a clean shaven, fresh smelling man is hard to resist.
A man's must do's checklist
Scrub your feet (daily) – Prevents fungal buildup
Shower (daily) – Prevents body odour and erdicates bad bacteria
Use deodorant (daily) – Prevents a stale sweat odour
Use cologne (daily – not just special occasions)
Floss teeth (twice a day) – Prevents gum disease
Brush teeth (twice a day) – Freshens brush and prevents rotting teeth
Brush tongue (twice a day) – Prevents bad breath
Most women have probably chosen a soap based on its scent and to suit our skin sensitivities but what about our men? Australian Botanical Soaps have an extensive range of soaps to suit all skin types as well as contemporary scents and colours so dad can have his own special soap just for him.
Why go with Australian Botanical Soaps?
Australian made and owned
Sourced from local produce
All packaging is recyclable
No animal testing
Tripled milled (soap will last longer and lather beautifully)
Here are some ideas for Dad:
Dad has trouble sleeping
If Dad has trouble getting to sleep, the best thing to do is have a warm shower before bed and use a soap that has some relaxing ingredients to help him nod off naturally. The best soap he could use would be the lavender essential oil blend. The ingredients come from Tasmanian lavender farms and the essential oil will help relax his mind and body. Send Dad to bed with a cup of hot chocolate and he will be thanking you for the best fathers' day ever!
Dad has trouble waking up
If Dad has trouble waking up in the morning, he could have a shower and wash himself with a soap that will revitalise and get him ready to face the day energised! This soap would be the lemongrass with lemon myrtle. With native lemon myrtle from northern NSW, this scent will help Dads brain switch on and be ready for action. He'll smell pretty good too.
Dad has sensitive skin
Sensitive skin is Australian Botanical Soap's specialty. All the soaps have pure essential oils and most of the other ingredients are derived from plants which means they leave out the artificial nasties. The goat's milk with soya bean oil would be perfect for irritated skin. It very gently moisturises and nourishes whilst the soya bean oil hydrates the skin.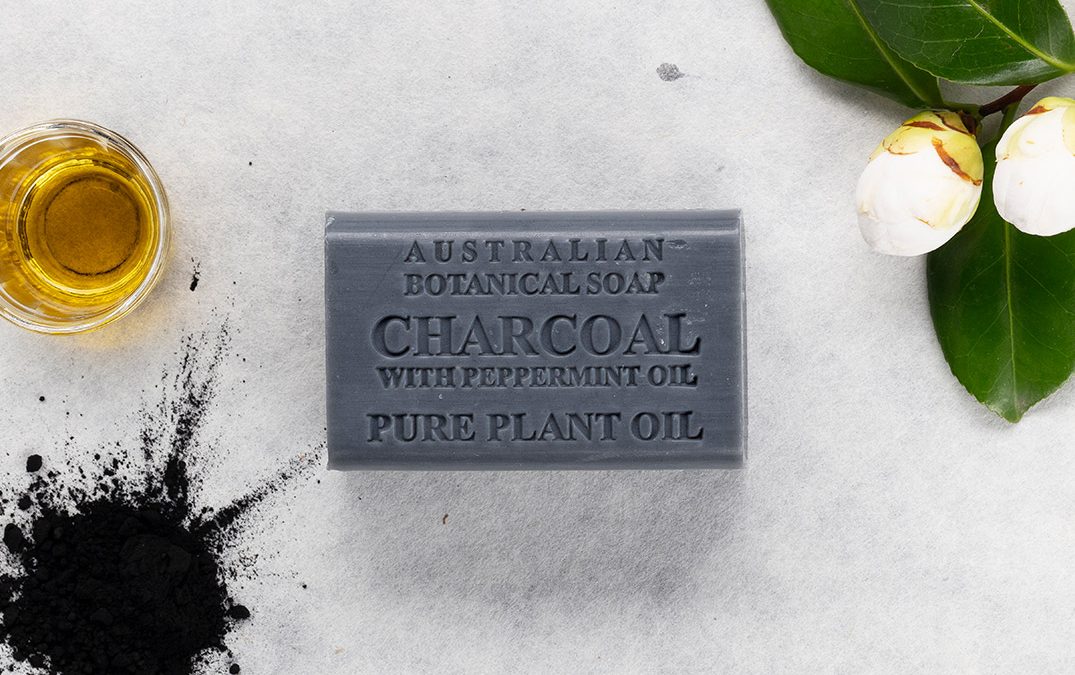 Dad likes a masculine soap
Why not try the charcoal with peppermint blend? It will draw the excess oils and toxins out of the skin and the peppermint will give him that fresh scent. Did we mention it's black? Very masculine.
Which one do I choose?
Australian Botanical Soaps are readily available at local supermarkets or online and are very affordable so head in today and buy a few different bars you think dad might like. Find a nice box to present them and tell him why you choose those special bars for him. He will appreciate that you have thought about what he likes and be reminded of your special gift every day for weeks to come.